Auto Locksmith Montreal, Laval, DDO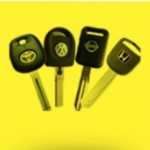 Auto Locksmith in Montreal is dedicated to offer you the most consistent Auto security solutions.
Depending on the latest & top rated auto locksmith techniques and equipment,
they deliver customers the most professional & reliable solutions.
Car locksmith vows to take care of every automobile that is left to their service with utmost care and smartness.
An automotive locksmith brings a wide variety of services to people in lockout situations:
1. Unlocking a car whose keys are just locked inside
2. Removal of a key that has broken off in the lock
3. Replacing the lost car keys
4. Re-keying locks in case car keys get stolen
What Benefits They Provide:
Automotive locksmith can rescue us from all sorts of trouble.
Their goal is to provide solutions in emergency situations as quickly as possible.
An experienced and professional locksmith has the capability of attending any type of car in nick of time.
Armed with top- rated auto locksmith technique & equipment, the car locksmith Montreal delivers the most professional touch and reliable security solutions.
Besides in comparison to dealer shops, the automotive locksmith emergency services are most cost effective and far quicker with their service.
Transponder keys

Laser cut keys

Computer chip keys

VATS keys

Ignition repairs/lock problems

Trunk & door lock repair

Remotes programmed

Electronic keys

Key replacement/extraction

Keyless remote