Car Lockout Montreal, Laval, West Island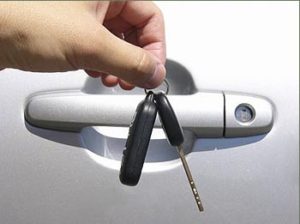 The cars locks mark the high sophistication that is achieved by the mechanical functions and electronics which go in to make an efficient one.
Most of the modern cars employ host of soft functions and ignition is one of these.
In order to make car more secure and theft proof, the ignition has been integrated with the locking system.
Without the specialized key the engine won't turn on.
These systems are complex and require specialist interventions when things go wrong.
Montreal Auto locksmith companies are adept in repairing the ignition locks of the cars of leading manufacturers of the world.
Our service is quick, dedicated and economical also.
Emergency Locksmith Service
you will be able to have a solution that will fit your situation and be affordable for you too.
His competency in car lock out repair, car locks/key replacement,  trunk luck replacement/repair, car door/compartment lock replacement,
copying/changing security keys, car keys cutting on-site and more can ensure you great mental peace.
The locksmith is possibly the right person to call for avoiding business or car lock out situations more often.